WHAT PAINT TO USE?
Many modellers undercoat, prime or spray their fibreboard (MDF) models before painting. As a rule, I don't. Sometimes, it's good to have the natural brown of the wood show through. Other times, an all-over undercoat will obscure any engraved detail.
I simply start painting as soon as any texture is dry.
Even though the resin and wax in fibreboard do resist water-based paints to a certain extent, emulsions and acrylics do a good job when it comes to painting a fibreboard model. Cheaper household emulsion is good for covering large areas. Hobby and crafting acrylics are a cheaper option to more expensive, highly pigmented modelling acrylics. Hobby paint is perfect for most paint work. Model paint is great for smaller areas and detailing.
Whatever your preferred pallet is made up of, it is essential to have a good selection of grey and brown paints for painting model buildings. Quite often, you can get away with using only greys and browns.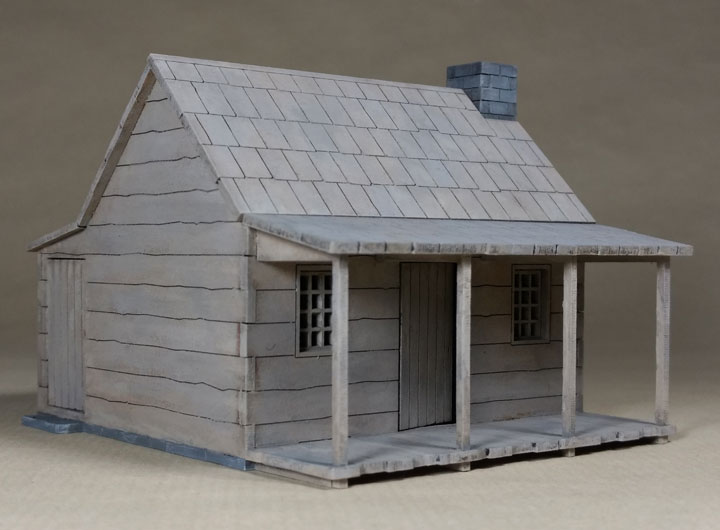 As buildings age and are exposed to the elements, colours can dull and fade. Mixing greys and browns with your chosen colours can give a weathered look. For dry climates, try dry-brushing with a sandy colour. For damp conditions, try dry-brushing or washing over with a darker colour on the lower parts of walls and doors.