18 : Next Citadel House
Next up, another citadel house.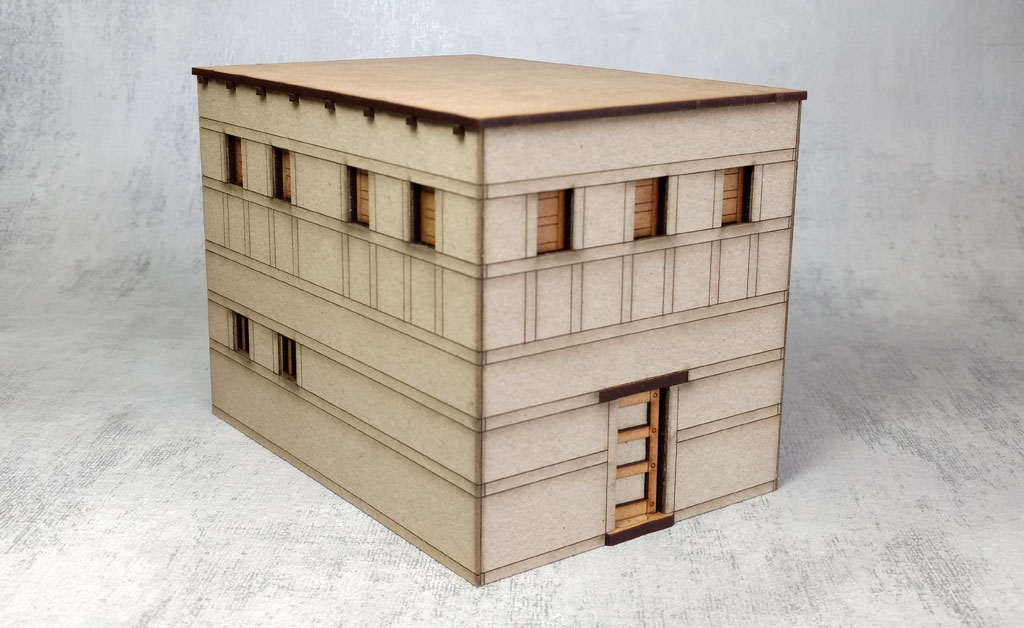 This model is a timber-framed mud-brick building without a substructure. It has its doorway on the short side. I've tried again to produce some finer door and shutter styles for this up-market house.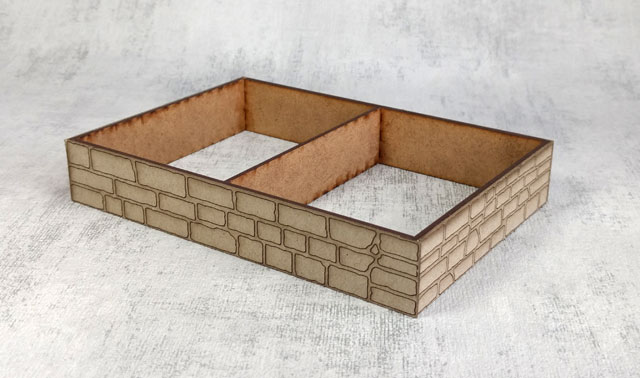 I've made a separate stonework substructure as a frame for the house to stand on. This means that the house will need steps up to the door.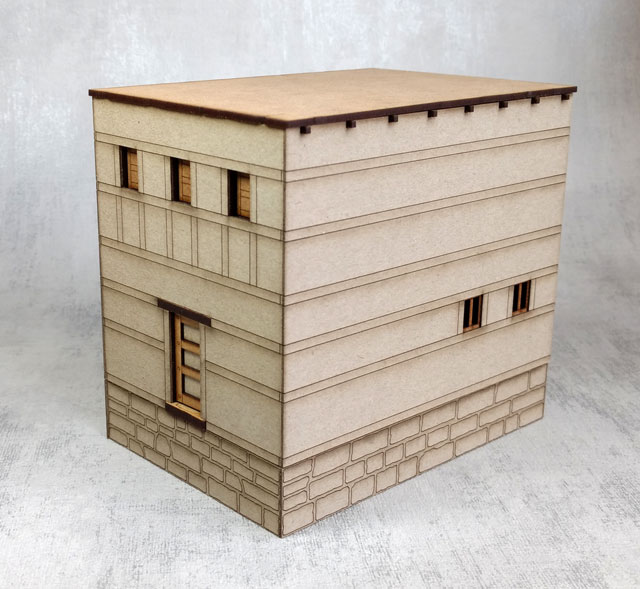 The frame, however, is sized to be the same height as one of my polystyrene tiles so the door can actually stand level with the other building's walkway, like two houses on either side of the same pavement.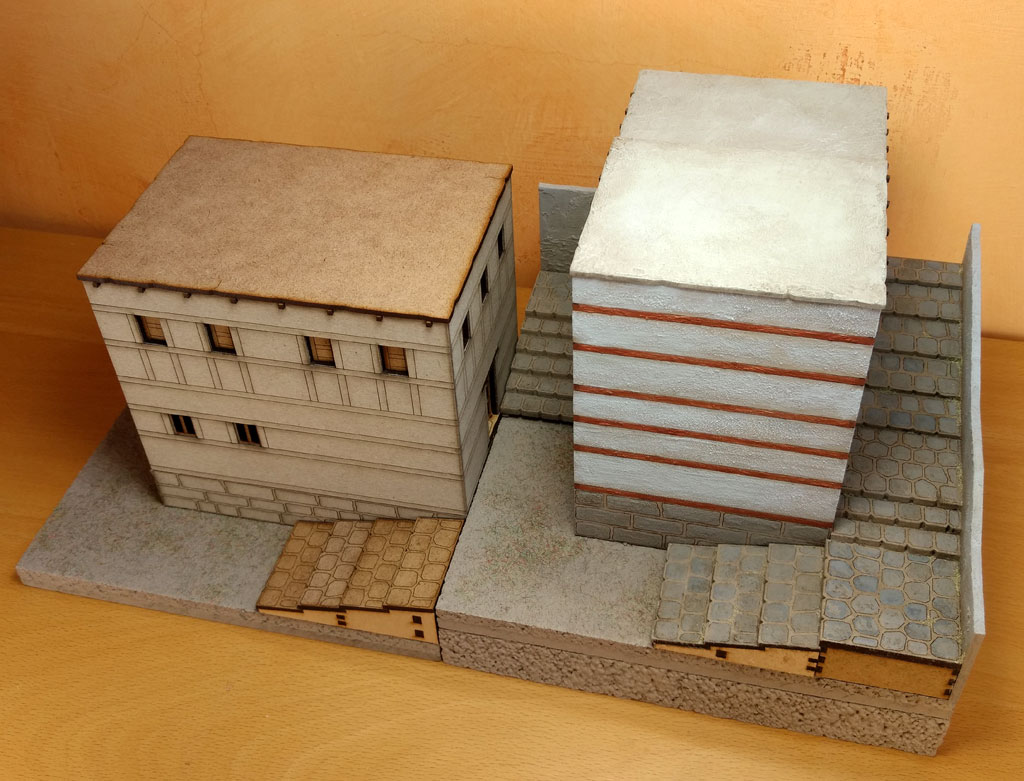 I've added a stepped ramp from the raised level down to the ground level to stand alongside the house, which has the effect of extending the walkway.
The eagle-eyed may have noticed that my first house for Troy's Citadel has a somewhat narrow doorway. That's the ochre-yellow house I'm talking about. There's a reason for this. I was trying to leave enough room for the steps up to the door without these getting in the way of the doorway of my planned second citadel house.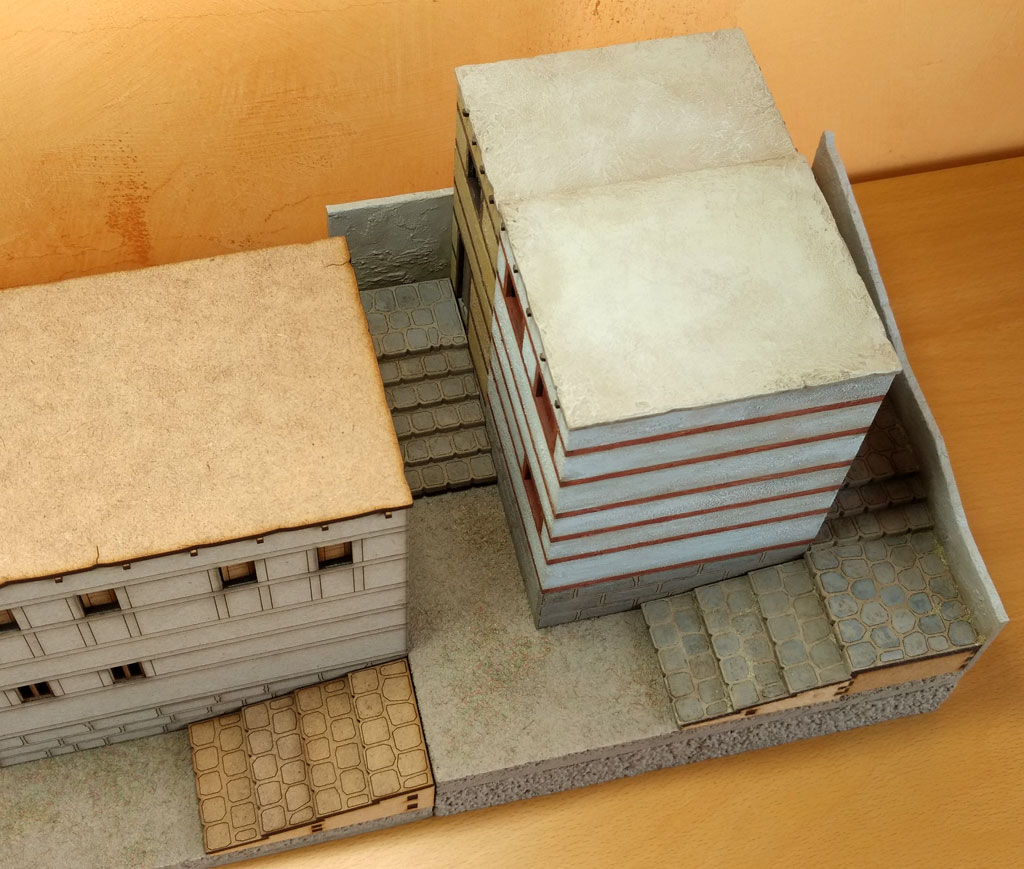 I now need to get to work on a bit of house decoration and finish the new model.